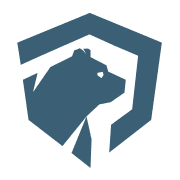 Bare.ID - Hochsicheres Single Sign-On SaaS aus Deutschland
Last Fetched
Mon, 04 Dec 2023 16:16:07 GMT
Website Information
Bare.ID - Hochsicheres Single Sign-On SaaS aus Deutschland
Description
Bare.ID steht für Identity- & Access-Management in der Cloud mit zentralem Single Sign-On und sicherer Mehr-Faktor-Authentifizierung. 100% DSGVO konform.
Webserver
No webserver found
We coundn't find any information about the webserver of this domain. This means that no A or AAAA Record is configured for this domain.
Incoming Mailserver
The results below show information for bare.id as no results have been found for www.bare.id
No incoming mailserver found

There is no MX record present for this domain. This means that this domain is not configured to receive emails.
Outgoing Mailserver
The results below show information for bare.id as no results have been found for www.bare.id
Nameservers
The results below show information for bare.id as no results have been found for www.bare.id
Nameservers

ns-1480.awsdns-57.org

ns-1991.awsdns-56.co.uk